my protein bites protein cookies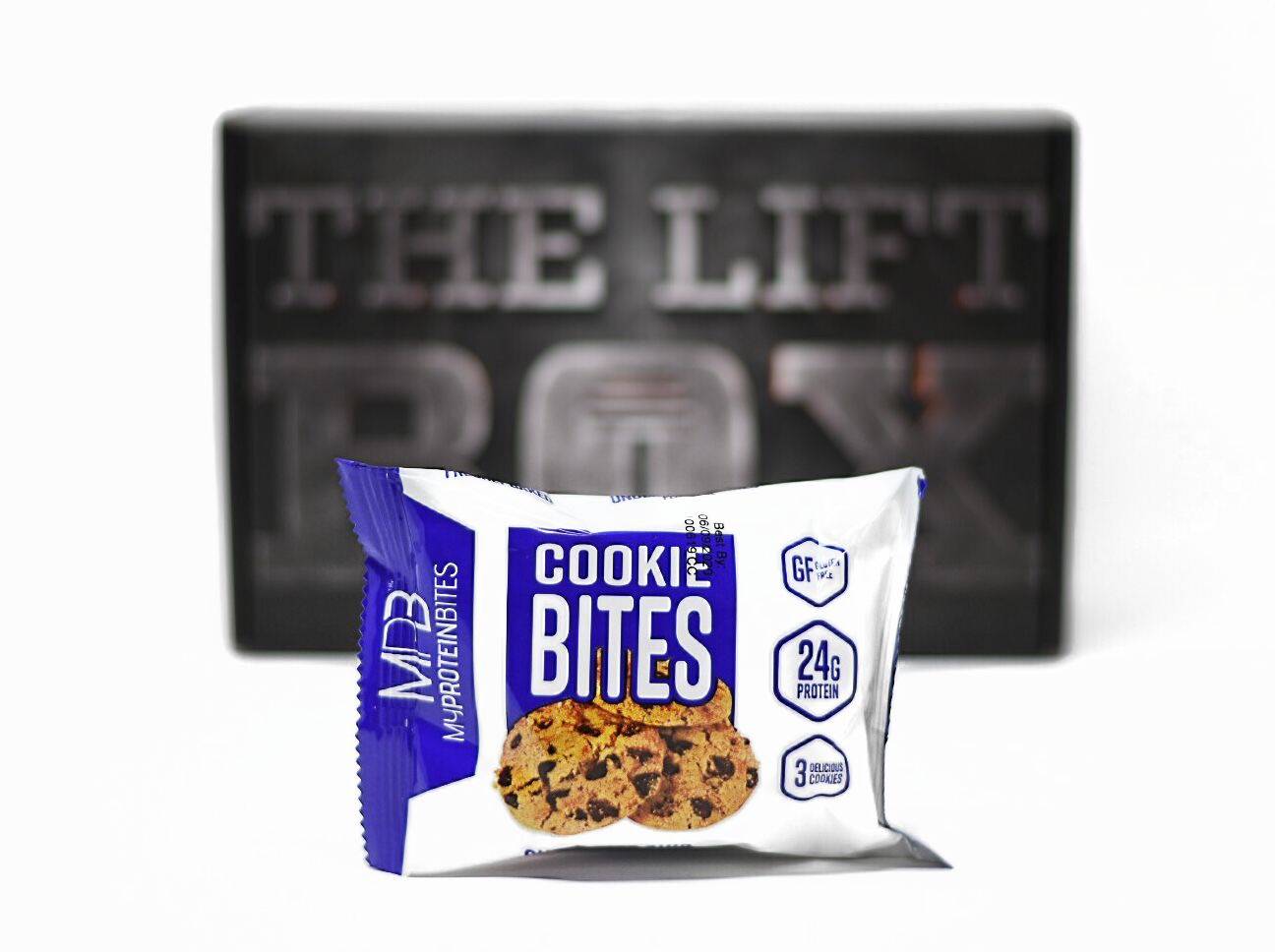 Our July Lift Box featured a wide array of products to ensure you get the most out of every workout. Recovery and taking care of your immune system is critical in maintaining you stay at your best. My Protein Bites provided our subscribers with a package containing THREE of their protein filled cookies- a delicious option for post-workout recovery.
My Protein Bites protein cookies made from rolled oats purely because of its benefits. Oats help provide the body with an energy boost prevent diabetes. With My Protein Bites, you get to please your tastebuds without compromising your goals.
My Protein Bites were by far the best protein cookies I have ever tasted, and I have tasted plenty!
I had the opportunity to try the chocolate chip flavor ones, and even my mother (who hates anything protein and healthy) loved them!
They were soft, chocolatey, and just the right amount of sweet. As I mentioned before, I have a terrible sweet tooth, and you can imagine where I got that from-yep, my mother! So you know these are legit when they have the stamp of approval from the BOTH of us!
I cannot wait to put in an order for the rest of the flavors, oh and did I mention they're under 100 calories per cookie?!
Two words My Protein Bites: COLLABORATE AGAIN, please. If there is one item I hope to see once again in The Lift Box, it is a heart warming serving of these protein bites.

Protein Blend is any blend that is made up of multiple sources of protein. In this case, the blend includes oat flour (which consists of rolled oats that have been crushed in a blender or food processor), non-fat milk powder, whey protein concentrate (the fresh protein powder obtained from milk protein that has not been altered to a lower percent of fats and carbs), and brown rice flour (a more nutritious flour due to the bran left in it).
Brown Sugar
Coconut Butter
Chocolate Chips (sugar, partially hydrogenated vegetable oil ( an oil that has been partially or completely modified via hydrogen addition to solidify the oil) (palm kernel, coconut, palm), cocoa powder, dextrose (the natural form of glucose mainly obtained from corn. The body quickly uses it as energy because of its simple structure), whey powder (milk), soy lecithin, vanilla flavor)
Maltodextrin is a white powder obtained from corn, rice, potato starch, and/or wheat, that is highly processed. It is very similar to corn syrup solids due to the hydrolysis it undergoes. However, maltodextrin is about 20% less sugar than corn syrup.
Whole eggs
Almond Milk
Baking soda
Salt